Homeopathy Doctor in Pune
About – Dr. Shivaji Mali
Dr. Shivaji Mali is a Homeopathy Doctor in Pune, offering effective treatment of homeopathy for children and adults of all age groups.
Our practice of Classical Homeopathy boosts your immunity along with treatment of your main complaint.The treatment approach addresses the root cause of your disease and corrects it for long term benefit of health. The purpose of our homeopathic treatment is to achieve health for the long term such that you are not dependent on daily medications.
Dr. Shivaji Mali presents a scientific and modern face of homeopathy where his vast practical experience is supported by his own clinical formulas and medicines used, have relevant statistics and scientific documentation. His expertise in treating various acute and chronic disorders makes his clinic the most preferred destination by those who have full faith in homeopathy. He specializes in skin & hair, respiratory disorders, gastroenterological problems, joint pains, migraine, thyroid and common ailments that occur due to seasonal changes or otherwise.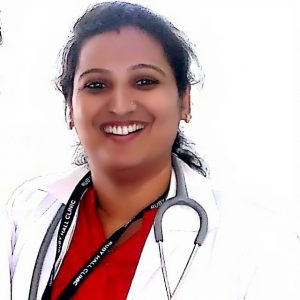 Dr.Sanyogita Mali
Dr. Sanyogita Mali understands and treats patients in a unique way. She has cured many diseases successfully in her Homeopathy Clinic.

Dr. Sanyogita Mali is Homeopathic Consultant at SWAMIPRASAD Homeopathy Clinic. Homeopathy has a "personalized" approach to medicine and treats the person as a whole rather than just the disease. It involves the closest match of medicine to the illness taking into account the patient's physical build, personality, genetic structure and other personal factors. It focuses on curing a disease by removing the root cause rather than resorting to symptomatic treatment.