Homeopathy Clinic in Pune
At Swami Prasad Homeopathy Clinic, the Homeopathy Clinic in Pune – we serve people based on a holistic approach. Our chief objective is to always provide the quickest and best treatment for our patients. The Homeopathy Clinic in Pune seeks to carefully match the patient with his very own unique Constitutional remedy.Through a careful and detailed examination of the patient's physical, emotional, mental and spiritual "makeup," the Classical Homeopathy ( Homeopathy Doctor in Pune ) thoroughly examines and considers the best match of a remedy to the patient based on the Initial appointment and subsequent follow-ups. In Classical Homeopathy, one remedy is usually given to a patient at one time.
What is Homeopathy ?
Homeopathy is an old and venerable branch of medicine that originated in German about 200 years ago and its practice and popularity has been growing steadily ever since.  The philosophy of Homeopathy offers a natural and holistic approach to illness and its treatment.
Why Homeopathy ?
Homeopathy is a scientific, logical, safe, quick and extremely effective method of healing.It offers long lasting to permanent cure, treating the disease from its roots, for most of the ailments.It is one of the most rational sciences with respect to its concepts of health, disease and cure.
Guaranteed Homeopathy Treatments Available
| | | |
| --- | --- | --- |
| | For Guaranteed Treatment | |
| | Brain & Mental Diseases | Fits , Mental Imbalance , Memory Weakness , Headache ,Vertigo , Mental Imbalance. |
| | Heart & Blood Diseases | Anaemia,Hyper Tension,Blood Vessels Disease,Blood Components Disease,Ischemic Heart Disease,Vericose Veins |
| | Respiratory System Diseases | Asthama , T.B. , Pneumonia , Sinusitis , Chronic cold-cough |
| | Kidney & Urinary System Diseases | Kidney-stone, Prostatitis, Veneral disease, Sexual weakness, Hydrocele, Hernia. |
| | Abdominal Diseases | Indigestion , Peptic ulcer , Gall Stone , Acidity, Vomiting, Diarrhoea, Constipation, Piles, Jaundice, Mouth ulcer, Haemorrhoids |
| | Female Diseases | Menstrual Complaints, White Discharge, Diseases of Uterus, Infertility, Breast Complaints, Sexual Disorders |
| | Bone Diseases | Spondylosis , Arthritis , Backache |
| | Childrens Diseases | Mental/Physical growth, Mumps, Tonsilities, Involuntary ,Urination in Sleep, Asthama, Diet Complaints, Nail bitting. |
| | Sleep Complaints | Sleeplessness , Sleepiness , Snoring , Startling , Muttering , Walking in Sleep , Continuous dreams |
| | Bad Habits | Alchohol Drinking , Smoking , Tobacco , Gutkha , Miseri |
| | Mental Disturbances | Stress, Tensions, Anger, Irritability, Obstinacy, Carelessness, Restlessness, Fear, Anxiety, Lack of confidance |
---
Other Diseases
Diabetes
Height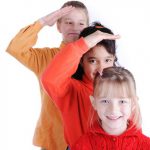 Thyroid Gland
Lipoma
Paralysis
Allergy
Guaranteed Treatments on Student's Psychological & Physical Complaints
Low IQ
Lack of Concentration
Anger/Irritability
Irresponsibility
Aversion to Study
Fear/Anxiety
Obstinate
Liar
Memory Weakness
Laziness
Bad Habits
Confusion
---
Homeopathic Treatments For All types of Skin
Dryness
Dullness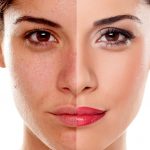 Pigmentation
Wart
Dark Circles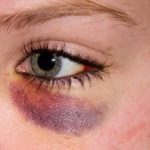 Wrinkles
| | |
| --- | --- |
| Skin Treatments On : | |
| Dark Circles around eyes | Butterfly Masks |
| Pigmentation(Black,Brown) | White Patches , Leprosy |
| Pimples , Acne | Allergies |
| Roughness | Sensitivity-Cosmetics,Bindi,Ornaments |
| Wrinkles | Warts , Corns |
| Dryness, Cracks | Sunburn |
| Oily/Waxy Skin | Thickness |
| Peeling | Thinness |
| Eruption | Hair growth on face/body |
| Psoriasis | Swelling of face |
| Tension of Skin | Heat & Redness of face |
| Contraction of Skin | Coldness |
| Loose Skin | Dullness of face |
| Itching | Sweating-Excessive , Odour ,Colour |